Poynette - It is with great sadness that we announce the Passing of Gary D. Wilkins at the age of 59 on March 2, 2013.

Gary was the Oldest of 2 Children and is preceded in death by his Sister Sharon Gerondale in 2010 and his Father Victor Wilkins in 2011.

Gary enjoyed Fishing, was an Exceptional Artist and was truly a Great and Loving Man.

Left to Cherish his Memories are his Mother Val Wilkins - Shawno ; Wife Jeri Wilkins - Poynette; Daughters Renee (Justin) Lamberty - Black Earth, Kellie (Perry) Dorn - Portage and Nickie Wilkins - Portage. His 11 Grandchildren; Devan, Hannah, Isabel, Michael, Grant, Klay, Kole, Seth, Samantha, Katelynn and Shawn will greatly miss their Papa.

As an expression of Sympathy, memorial contributions may be sent to Jeri Wilkins, his Widow.

'Until We met again, may God hold you in the palm of His hand'

A celebration of life will take place at a later date. The family will keep everyone advised on those dates.

Its almost your birthday my beloved I love and miss you so much. cant believe its been almost 4 years. I love you Your wife forever
My Dad was my Hero! He was an amazing fisherman, artist, Husband and the most sweetest caring Father. He has taught me more than any other person in this world. The love and respect he had for my Mom showed me that, that is how a woman was to be treated and I should expect nothing less from a man! His knowledge of so many things made me sit and talk with him often just to pick his brain. He was a huge part of my world and accepting it is very hard. I will miss you every day for the rest of my life. I love you so much Daddio.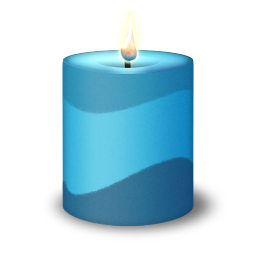 My beloved Husband, my best friend and my soul mate of 38 years, has passed so suddenly. He is no longer in pain which gives me some comfort. It seems impossible to belive that he is gone from this earth. He was a wonderful husband. Most women can only dream about meeting a man like him. He always put me first and was loving to the end. He was my best friend and I could go to him for anything and he would always help me. God blessed us by meeting each other and creating a beautful family. He was so proud of his 3 daughters beyond words. He adored his 11 grandchildren. I will always love you Gary and you are forever in my heart.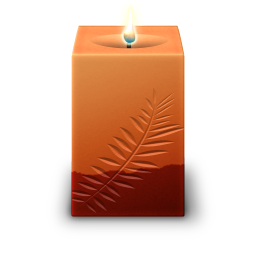 Gary was a true man of honor. Growing up, Gary taught me so many valuable lessons that he know I would encounter in my life. Gary was kind and delibirate on his messages and these messages always had a positive spin. Gary was insturmental and a big part of who I am today. The biggest lesson that I learned from Gary's love did not come through his direction or guidance, but it came through his actions on how he raised his children, and the unending love that he shared with my sister Jeri. These bonds and devotions is who Gary is. Gary never had a bad thing to day about anyone - his smile reflected his happy life. You will be deeply missed my brother, and until we meet again, you will ALWAYS be in Gods care and through him you will ALWAYS remain in our lives.
Jeri and Daughters
My heart goes out to all of you! Gary was one of the best men I ever knew!! He always took care of the family, and when My daughters and I went though a very rough time in our lives.......... Gary was there along with Jeri and the girls to help in any way possible! Gary gave us the greatest gift........unconditional love!! He will always live on in my heart. I am here for you.......Jeri and girls for whatever you need!!
Love You All,
Aunt Colleen
For my dearest Son in Law we loved and have known all his married life. He was a wonderful person and a good husband, father and grandfather. He was taken away to be with GOD in his loving arms. We will cherish his love and remember him as he will live in our hearts forever and ever. You will be greatly missed. Til we meet again.

Your second Mom and Dad Rothfelder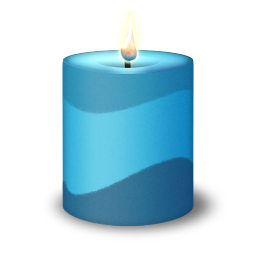 To all of "Gary's Girls" and grand kids-You are in my heart and forever in my prayers. I love you all and will continue to ask God to send His peace and comfort. (Aunt) Cindy
Kelly, Kole, Klay, Perry and family and friends,May the love of those around you comfort you in the days ahead.
Sally Kurt Tristan and Mason
I couldn't be more proud to be part of this Family. I'm going to miss his smile so much. He had a way of lighting up a room with his amazing smile!!!
My Dad, Son's and I spent as much time as possible fishing together. It is because of him I love to fish!!!! This is something my Boy's and I will miss so much!
Thinking of you Renee and all of your dad's family and friends. Even though I did not know you dad personally, through knowing you, your laughter, and love of family I can see that you were raised in a warm family.

The best to you in the days to come,

Jen - Gary - Elias - Keillor Schuetz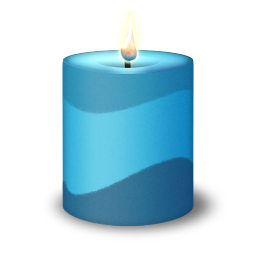 Renee, Justin & family, Kelly and family and the rest of the Wilkins,
I didn't know Gary, but, I do know some of his family, Renee says he is a good Man, so I believe that he is, he looks like a wonderful Man.
all of you have our Sympathy and Prayers, God bless you all with comfort and healing!!
Love,
Delbert and Mary Bollig (Justin, Renee & family's Grandparents
This is one of the best Pics of Dad. Love of Fishing and wind blowing in his hair.
We will always remember your Smile and loving heart. We miss you Dad
Videos
There are no videos to display
Photos
Add a photo